Implementix Launches Enhanced Brand Management Software
Sunday, June 29th, 2014 at 9:52 am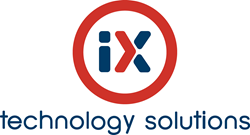 Denver, CO (PRWEB) June 23, 2014
Implementix launches an enhanced version of its brand management software, ix Technology Solutions, with improved cloud-based brand implementation capabilities.
Implementix?s ix Technology Solutions was developed to manage complex nationwide and regional rebranding projects, and now leverages cloud-based technology to handle more complicated projects. This brand management software has been used for nationwide corporate rebranding projects in a variety of industries, including telecommunications, healthcare, banking and hospitality.
While software exists to handle digital asset management, ix Technology Solutions is the only brand management software designed to identify, manage and control brand compliance on physical assets containing brand graphics, including signage, vehicles, environmental graphics, kiosks, uniforms, and other branded assets," said Scott McLean, CEO of Implementix.
Implementix?s brand management software catalogs detailed information about physical assets, including photos of vehicles, signs, uniforms and other branded assets gathered using the mobile ix Assessment App. Using that data, standardized processes are developed to create brand compliant signs, vehicle graphics and other tools for the rebranding project using ix Engineering software. By analyzing data and standardizing processes up front, corporations can lower rebranding costs on thousands of brand touchpoints located around the country. The cloud-based ix Conversion software manages workflow for new installations and conversions from old brands to new brands on individual brand touchpoints, providing real-time status updates on the progress of the brand rollout.
All of the data is stored in a comprehensive database, and makes ordering future brand-complaint materials through the ix Automation portal easy. The portal allows employees to order brand-compliant signs, vehicle graphics and uniforms as needed for new buildings, vehicle repairs, or employee growth after the brand implementation project is completed. The brand management software also has extensive data analysis capabilities, and helps corporations develop targeted marketing campaigns and calculate brand exposure for different initiatives.
Implementix?s brand management software can be integrated with digital asset management software currently being used by corporations or branding agencies to provide a comprehensive brand management software solution for both digital and physical assets. Digital asset management software, sometimes called a brand center, acts as a repository for items like logos, marketing material templates, and brand guidelines. Having up-to-date data on digital and physical assets allows companies to quickly implement new branding initiatives or proceed with rebranding projects due to brand refreshes or M&A activity.
About Implementix

Implementix is a nationwide rebranding company that streamlines complex brand implementation projects to help corporations complete brand rollouts on time and on budget. Whether launching a new brand or rebranding after a merger or acquisition, Implementix provides project management services, ensuring the new brand identity looks professional in the marketplace. The Denver-based company works with national, regional and local companies in industries such as hospitality, telecommunications and cable/satellite, healthcare, financial services, food and beverage, and energy. To learn more about Implementix, visit http://www.implement-ix.com.
Tagged with: Brand. • Enhanced • Implementix • Launches • Management • software
Filed under: Budgeting Software
Like this post? Subscribe to my RSS feed and get loads more!