MRIS CEO David Charron Named to The Daily Record?s Influential Marylanders List
Thursday, May 1st, 2014 at 10:00 am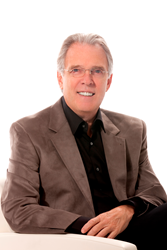 Rockville, MD (PRWEB) February 28, 2014
MRIS, the industry-leading Mid-Atlantic Multiple Listing Service (MLS) that facilitates nearly $ 125 million a day in real estate transactions, is pleased to announce that its President and CEO David Charron was named to The Daily Record?s 2014 list of Influential Marylanders.
The 53 honorees were selected by the editors of The Daily Record for their significant contributions to their respective fields and for their leadership in Maryland in the following areas: civic leadership, communications, education, finance, freestyle, health care, law, philanthropy, real estate and technology.
Charron runs one of the largest and most productive multiple listing services (MLS) in the country, with over 45,000 customers and 25-shareholder associations of REALTORS?, and is known for its innovative technology and marketing tools for real estate professionals. The MRIS CEO is frequently called upon as a speaker for industry events and pens a reoccurring column in the Washington Post about our region?s housing market and trends. Charron was also recently named one of real estate?s most influential leaders for the eighth year in a row from Inman News and was ranked the 43rd most powerful person in real estate on Swanepoel?s Power 200 list.
?The Daily Record?s 2014 Influential Marylanders focus their attention on what really matters. What they say and what they do make a difference for many of us in Maryland and often beyond our state?s borders,? said Suzanne Fischer-Huettner, publisher of The Daily Record. ?They are leaders in their respective fields. They challenge us to realize our hopes and dreams and to meet our own goals. We at The Daily Record are proud to recognize their achievements.?
MRIS congratulates real estate colleagues named to the list including Arthur Adler of Caves Valley Partners, Toby Bozzuto of The Bozzuto Group, Heidi Krauss of Krauss Real Property Brokerage and Ernst Valery of Ernst Valery Investments Corp.
Each of the 2014 Influential Marylanders will be honored on Thursday, March 27, at a reception at The Grand Lodge, 304 International Circle in Cockeysville, MD. Honorees will be profiled in a special magazine that will be inserted into the Friday, March 28, issue of The Daily Record and available online at http://www.TheDailyRecord.com.
Launched in 2006, The Daily Record?s 2014 Influential Marylanders title sponsor for this year is Stevenson University. For more information about sponsorships and tickets for The Daily Record?s 2014 Influential Marylanders, visit http://www.TheDailyRecord.com.
About The Daily Record
For 125 years, The Daily Record Company has provided trusted legal and business information to Maryland readers. In addition to the daily newspaper published five days a week, The Daily Record publishes its website, http://www.TheDailyRecord.com; five blogs, On the Record, Eye on Annapolis, Generation J.D., Business Buzz and Real Estate Notebook; five e-newsletters including TDR Insider, Real Estate Weekly, TDR Auction Notices and Best Practices; and a variety of special publications on topics of interest to Maryland business and legal professionals.
The Daily Record also honors leading Marylanders through eight annual awards events: Maryland?s Top 100 Women, Influential Marylanders, 20 in Their Twenties, VIP List, Maryland?s Most Admired CEOs, Innovator of the Year, Leadership in Law and Leading Women. The Daily Record is owned by The Dolan Co., trading as DM, of Minneapolis, Minn.
ABOUT MRIS

MRIS is Real Estate in Real Time?. We?re a leading provider of real estate information technology and services, and are frequently ranked among the most productive Multiple Listing Services (MLS) in the nation, facilitating over $ 45 billion in system wide sales in 2013. In its core market, MRIS supports over 45,000 real estate professionals spanning the Mid-Atlantic region, including Maryland, Northern Virginia, Washington, D.C. and parts of Pennsylvania, Delaware and West Virginia. MRIS provides a portfolio of technology solutions and proprietary databases for real estate professionals, as well as broker and agent software products and an industry-leading consumer portal, MRIShomes.com (formerly HomesDatabase). In addition, the CURE Solutions Group, a subsidiary of MRIS, provides proprietary back-end technology to other MLS systems, serving nearly 180,000 customers each day. Visit MRIS at MRIS.com and our web based TV station, mrisTV.com. ?Like? us on Facebook/MRISonFB, follow us on Twitter, @MRIS_REal_News and be sure to visit MRISblog.com for real-time news and company updates.
Tagged with: Charron • Daily • David • Influential • List • Marylanders • MRIS • Named • Records
Filed under: Home Finances Software
Like this post? Subscribe to my RSS feed and get loads more!