UniteU Redefines Omnichannel Commerce at NRF with New ?Single Transaction? Mobile POS and Magento? Integration
Friday, March 14th, 2014 at 9:51 am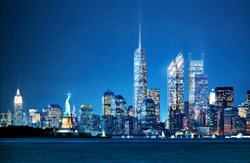 New York, NY (PRWEB) January 12, 2014
UniteU Technologies announced the release of several new developments to its omnichannel commerce platform and solutions today at the National Retailers Federation?s Big Show 2014 in New York City, including new features for its uMobile POS? offering that allow for a combination of in-store and eCommerce orders on a single transaction, and the development of a new Magento? extension that connects uMobile POS to the Magento eCommerce platform.
UniteU?s new Magento extension allows retailers to have seamless integration to the Magento platform when deploying uMobile POS, UniteU?s enterprise-class mobile point-of-sale solution, in their retail stores, the company said at the opening of NRF?s 103rd Annual Convention and EXPO at the Jacob K. Javits Convention Center.
uMobile POS allows merchants to implement cloud-connected, digitally-assisted retailing, and to perform convenient checkout in-store or out-of-store. Retail sales personnel have the ability to look up shoppers? previous orders and more actively participate with their customers in the shopping experience. Because it is a Software-as-a-Service (SaaS)-based solution, retailers? associates can process transactions and conduct returns anywhere in the store, or even out of store via a 3G or 4G connection. The solution provides effortless access to a seamless, metaphorical ?endless aisle,? making it easy to order items from within the store, online or at another location, and then process them as one transaction.
?Previously, if a customer wanted to purchase an in-store item and an item found off site?such as a product that is out-of-stock but available at a warehouse or other location?it would require two separate transactions. That means two payments by the customer, two inventory entries, two finance entries, and one shipping and delivery entry,? said Soumen Das, CEO of UniteU.
?With our new uMobile POS? feature-set, those transactions are all combined into one on the front end,? said Das. ?So the customer and the sales associate only need to make one transaction via the mobile device, swipe the credit card once using the encrypted sled on the unit, and we take care of everything else on the back end.?
Shoppers can leave the store with the available items they purchased in-hand, and with the items that were out-of stock en route to their home via shipment or delivery.
?uMobile POS now offers mid-market retailers and emerging brands the opportunity to deliver that seamless omnichannel interaction that customers have come to expect from their favorite brands and retail outlets,? said Michael Montrose, Vice President of Sales and Marketing for UniteU. ?This is an enterprise-class solution?with full PCI (Payment Card Industry) compliance?that can be rapidly deployed and is easy to use.?
According to Forrester Research, Inc. Analyst Adam Silverman, ?79% of retailers plan to implement mPOS by 2015.? But ?significant operations and technology challenges [still] exist,? he wrote in the September 9, 2013 report, ?Market Overview: Mobile Point of Service Solutions for Retail.? ?Many retailers fail to operationalize mPOS solutions in their retail stores, leading to low usage and unrealized benefits from mPOS solutions.?
Mr. Das says that UniteU?s uMobile POS solves this issue because it streamlines the checkout process as opposed to confusing it.
?Many mPOS deployments are basically kiosks that only sales associates use. And because checking out customers normally requires both the kiosk and the standard register, the mPOS is underutilized. But by processing both the in-store transactions and out-of-store transactions at once on the uMobile POS device, sales associates are now able to provide a better, more customer-focused shopping experience. This way, not only does utilization increase, but so does customer satisfaction.?
By releasing this new upgrade in conjunction with a Magento integration, UniteU brings industry-leading mPOS features to thousands of companies, Montrose said. ?Retailers have been asking for solutions that make the customer experience easier and more seamless, and creating this Magento extension allows us to help more retailers solve their omnichannel challenges.?
The new features can be previewed at UniteU?s booths in the NRF Expo Hall, booth numbers 4447 and 4449, which are across the aisle from eBay-Magento.
About UniteU Technologies (http://www.uniteu.com):

UniteU creates technology that allows retailers to provide unified commerce experiences across channels and devices. UniteU offers a wide range of solutions and services including uMobile POS? and UniteU Commerce?, a powerful commerce platform that embodies more than a decade of omnichannel insights and high-volume experience. Superior technology and performance has resulted in an impressive client list that includes Pharmaca, Joes Jeans, Nancy Meyer Fine Lingerie, City Sports and world champion The Miami HEAT.
Tagged with: • Commerce • Integration • Mobile • Omnichannel • Redefines • single • Transaction • UniteU
Filed under: Home Finances Software
Like this post? Subscribe to my RSS feed and get loads more!