Rick Otton Discusses Turning Negatively Geared Property into Cashflow Machines
Saturday, December 21st, 2013 at 9:53 am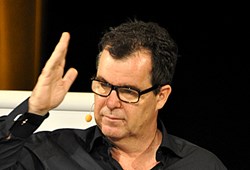 (PRWEB) October 27, 2013
?Many Aussies keep negatively geared property because of the large tax exemptions it awards to investors, but all of that?s about to change if changes on negative gearing laws will be approved,? said Rick Otton, renowned property investment millionaire.
A recommendation from the Renovating Housing Policy report urges lawmakers to change existing rules on negative gearing and capital gains tax exemptions, the Australian Property Investor reported on 22 October 2013. If the proposals are approved than this means property investors could no longer subtract the losses of their rental properties from their annual income tax.
?The current rules on negative gearing has made it impossible for property investors to make a profit out of their investments, because they would have to lose money with their business first before they can qualify for the tax deductions. What?s more, the deductions will only be applied to investment property which will be sold in 10 years,? said Mr. Otton in an interview for this upcoming Newcastle property seminar.
?Rather than depending on future estimates and events to get profit, it?s better to focus on things which you can control right now like creating cash flow for your investment property,? Mr. Otton recommended.
Mr.Otton then discussed that the current property market has been so volatile and unpredictable after the global financial crisis, that?s why it?s better to focus on creating cash flow instead of future capital gains.
?Getting your cash now will always be the better and safer option, rather than, waiting and hoping for a higher return on your investment, which may not ever arrive in this kind of market. This type of system relies on the belief or hope that the value of investment property doubles every 8 or 9 years, but since it?s impossible to predict future market movements, waiting for capital gains is like throwing your money in the garbage now.? He shared.
Learn more about creative property solutions straight from Rick Otton himself in his upcoming free real estate seminar in Newcastle on the 29 October 2013.
Log on to http://www.howtobuyahouseforadollar.com/ for more information on Mr. Otton?s upcoming real estate events for 2013.
About Rick Otton
For over 23 years property millionaire Rick Otton has built an impressive real estate portfolio using innovative strategies that he has developed – strategies in which transactions are made without the need for traditional bank-type loans. He constantly refines his techniques as he buys and sells properties through his We Buy Houses business which operates in Australia, New Zealand and the UK.
A gifted speaker and educator, Mr Otton conducts regular one-day free seminars across Australia, which build on the the concepts he shares in his 2012 book 'How To Buy A House For A Dollar', voted by Money Magazine and Dymocks Book stores as one of the Top 10 Most Popular Finance Titles for 2013. ????
He regularly records and publishes iTunes podcasts via his channel Creative Real Estate.
His innovative low-risk, high-reward approach to Australian real estate investing has been featured in a variety of television programs and magazines, including Today Tonight, Hot Property and Australian Property Investor.
To register for one of Mr Otton?s free Australian one day seminars visit HowToBuyAHouseForADollar.com.au or phone, in Australia, 1300 888 450
Related Cashflow Press Releases
Tagged with: cashflow • Discusses • Geared • into • Machines • Negatively • Otton • property • Rick • Turning
Filed under: Cashflow
Like this post? Subscribe to my RSS feed and get loads more!